Today Megri Soft Limited is celebrating its 25th Business Anniversary. Megri Soft Limited was founded by Mr. Mohnesh Kohli on Feb 5, 1992. He initiated a small IT startup with only two staff members and minimum office space in Chandigarh, India which is now turned out as one of the top Digital Marketing Company in the IT industry.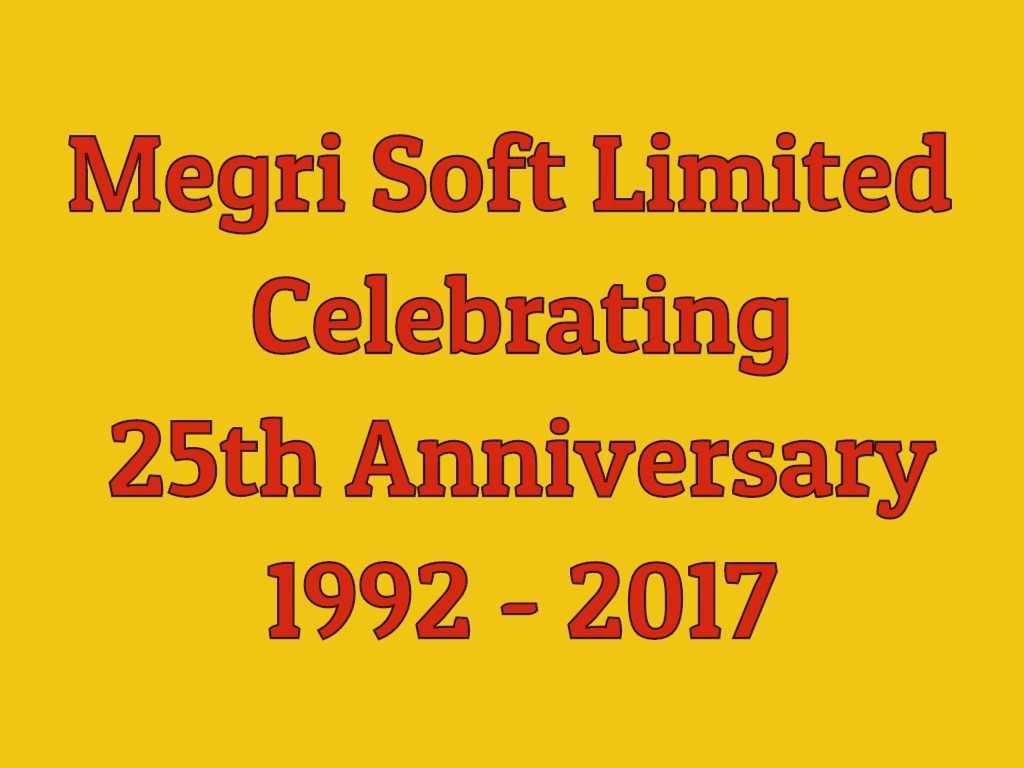 Now MegriSoft, is a global brand known for being the biggest digital marketing and web services provider in the World. Today Megrisoft has marked its name as one of the top digital marketing and web and app development Company. On achieving this milestone the founder of the Company, Mr. Mohnesh Kohli gave an emotional message on Megrisoft 25th Business Anniversary to the staff, vendors and prospective clients,
"We are absolutely thrilled to have reached this milestone and are proud of its twenty-five-year track record of organic growth and sustained profitability while delivering global web solutions. I want to express our gratitude to the incredible network of outsourcing partners, customers, employee and vendors who have played such a critical role in our success. At the same time, we are forward-focused in this next decade and great plans to deliver best of web solutions, leveraging technology with best people. We object to achieve our goals with fairness, honesty, and courtesy towards our clients, employees and, associates."
The company has a excellent team of sound and dedicated IT professionals. We are digital marketing outsourcing partner of thousands of clients based in India, United Kingdom, United States, European Union and Australia. The mission of the company is to help their customers in finding potential customers with quality services
About Megri Soft Limited
Megrisoft Limited is 25 year old, IT Company which is listed with (BSE) Bombay Stock Exchange and MCX (Multi Commodity Exchange of India Limited) and is among leading information technology, digital marketing services and Web Development organization. That visualized and pioneered the  acquisition of the flexible global SEO and web practices that today enable our customers to generate more revenues and produce more value.
For more information, Media Contact
Ritu Singh
Megrisoft, India
press@megrisoft.com
+91 172 2631561
Aprajita Kohli
Megrisoft, London
uk@megrisoft.com
+44 7466 440 362