Facebook Ads have become a spectacular marketing technique due to the fact that they are being viewed by the millions and billions of people all around the world. Anybody who wants to improve the quality of his/her respective business can make use of Facebook Ads. In this post today, I would like to mention a few important points that cause rejection of the Facebook Ads or even lead to the suspension of the account. If you are planning to create Facebook Ads, then these points will save your Ad from rejected and your account from getting suspended.If you will follow all the guidelines as set by Facebook, then I don't think if you are ever going to face problems related to Advertisements. Following are the points, which you should consider diligently in order to make the maximum out of the Facebook Ads without getting any rejection.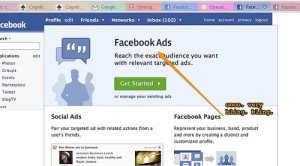 General Rules:
Your Facebook Ads must comply with the Facebook policies.
There are certain page terms that you need to follow while posting anything on your Ad page.
You must ensure that there is no false, deceptive, hoax claims and content.
Your Ad account must have a single advertiser only.
There are certain Custom Audience Terms, which you have to follow in order to use Custom Audiences.
Data And Privacy:
You can't share the advertising information with outside sources.
The data to build new profiles is not allowed and entitled to certain actions.
You can access user data after you get his/her permission along with certain laws.
You are not allowed to sell user data.
Creating And Positioning Ads:
Your Ad must be relevant to the product that you want to promote through it.
You can use audio and flash only after you get the permission from the users.
Make sure the Ad is not positioned in a sexually suggestive way.
Make use of proper English (for English Ads) and check the Grammar as well.
Facebook doesn't allow anyone to exploit political agendas for any type of commercial use.
If the content is found out to be racially abusive or defaming someone will be removed immediately.
If you want to promote fields like, alcohol or dating, then you must adhere certain laws made by Facebook.
The Ad must not contain more than 20% images.
There are certain rules pertaining to the content of the Advertisement, which have to be followed in the exact same manner. First of all, the content should not be a spam and it must comply all the rules and regulations as mentioned in Facebook guidelines. Facebook is very strict against promoting illegal things (such as, tobacco, drugs), adult things that violate the rights of other individuals. If you want to promote gambling sites, then you have to check, whether Facebook allows it in your country or not.
Facebook does not allow the use of any software to monitor the activity of the user on your Ad page. Promoting weapons are also prohibited on Facebook.There is a certain concept called Multilevel Marketing, which is very popular, but Facebook doesn't allow it on its platform.
Feedbacks given by the audiences are a deciding factor, so you have to make sure that your Ad lives up to the expectations of the Audiences. There are certain factors that decide, whether you Ad would prevail or gets rejected. These are;
Positive feedbacks from the audiences.
No violation of the Facebook's community standards.
No promotion of illegal stuff, such as drugs, nudity or any other provocative stuff.
No promotion of violent or sensationalized stuff.
No harassing, insulting or bullying of any individual.
Don't promote any inappropriate on minors and also make sure, not to give any hate speech to anyone.
It is very important for you to protect the right of others as well. Your Ad will get rejected if you infringe on rights of others or violate them.Facebook is also quite strict on the Copyright laws and trademark laws, so try your best to not to violate these. You can also find out lots of resources about social media from many online educational resources like buildpath.co.
So, these are some of the rules that you have to keep in your mind for doing well on the Facebook.